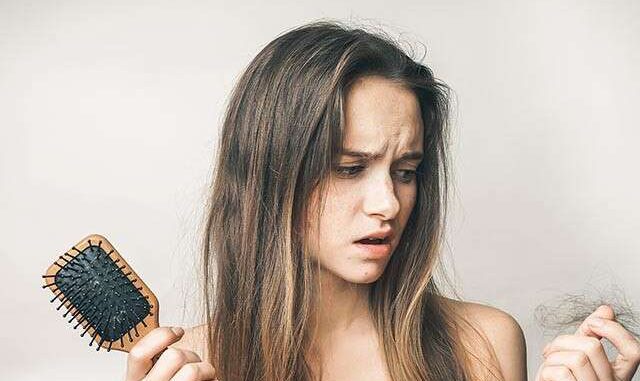 Disclaimer: There are affiliate links in this post. At no cost to you, I get commissions for purchases made through links in this post.
Top 10 foods to prevent Hair fall
Hair fall is a genuine problem and it has irritated most of us in different phases of our lives. Hair are made up of a protein called keratin. Thus, any deficiency in protein can easily lead to hair fall. Other reasons may include stress and heredity.
Healthy hair add to your beauty and confidence. There are various ways to avoid hair fall and help your hair be healthy. The easiest way to prevent hair fall naturally is by improving your diet. Here is a list of the top 10 foods to prevent hair fall.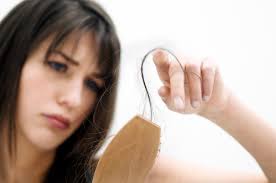 1) The first and foremost food item to add to your diet is eggs. As eggs are a good source of protein. Thus, they help in strengthening your hair, prevent hair fall and also add a beautiful lustre to your hair. Moreover, eggs also have biotin which is another essential compound for maintenance of healthy hair.
2) Sweet Potatoes, yes, this yummy food is full of nutritions and brimming with good health. The beta carotene content of sweet potatoes is not just great for your health but, also strengthens your hair. It is also believed to help in speeding up the growth of your hair.
3) Nuts are another yummy snack which are tasty as well as healthy. These little powerhouses of energy are amazing for the health of your beautiful locks as well. The nutrients like zinc, vitamins and the exceptionally essential fatty acids all work together to provide you healthy hair and prevent hair fall.
4) Prunes are another great food for prevention of hair fall. Prunes are rich in iron and thus, help in the improvement of hair quality which in turn prevents hair fall.
5) Yellow or red bell peppers are an amazing source of Vitamin C. These are so rich in vitamin C that these provide 5 times more of it than an average orange. This nutrient helps in hair growth and also add beautiful shine to your hair keeping them silky smooth and prevent hair fall.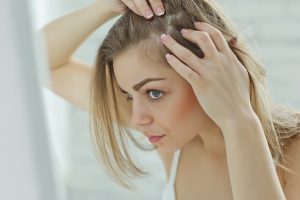 6) The green peas though are not very rich in a particular nutrient and often get ignored. But, their balanced profile makes them a perfect choice for healthy hair. They are known to help in aiding hair strength and thus, prevent your hair from falling.
7) If you are a fish lover, then let me assure you hair fall will never be an issue to worry about. Just grab a freshly cooked salmon and majorly all your hair issues are sorted. It strengthens hair, prevents discoloration and adds shine.
8) One stop for all your nutritional needs is the beautifully coloured beetroot. Just add one in your daily salad and your hair, body and skin will all be thankful to you. These are known to be beneficial in prevention from hair fall and even helps in keeping you away from many diseases and deficiencies.
9) All types of beans including soya beans as well are highly nutritious. They are known for their protein content along with other mineral constituents. As mentioned above, proteins are the building blocks of your hair and thus, supplying healthy protein aids in noticeable hair growth and prevents hair fall by improving your hair quality.
10) Another delicious addition to this list is the tasty avocado. Consume them as is or as part of dips in guacamole. It is a brimming slice of important and healthy compounds. Avocados are a rich source of various vitamins which promote hair growth. Its high anti-oxidant content further helps in maintaining healthy hair and also helps in keeping diseases at a distance.
Just include these food items in your daily diet and notice the change in your hair on your own. But, remember these are not miraculous and thus, will take enough time to show that change but, don't give up. All these products provide you not only with minerals and vitamins which help in prevention from hair fall but, they also make sure you are able to live a healthy life.
Apart from these food items, certain things you should take care of for maintaining your beautiful and healthy hair are:
Do not comb wet hair.
If you tie your hair then do not use tight hair ties.
Use wide tooth combs to detangle your hair.
Use less heat on your hair.
Serums are essential, do invest in one to protect your hair from unnecessary damage.
Lastly, let me remind you that beautiful hair are an instant attraction. They add to your overall appearance and instantly boost your confidence. So, make sure you take care of your hair and help yourself to look your best at all times. Let each day of your life be a good hair day!