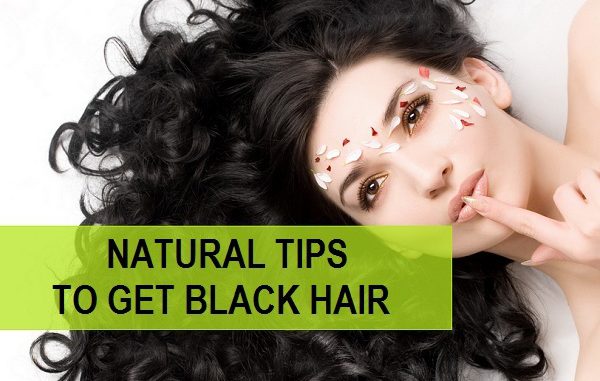 Disclaimer: There are affiliate links in this post. At no cost to you, I get commissions for purchases made through links in this post.
How to get black hair naturally at home?
Black dense hair and everyone's dream come true. Grey strands at any age are most unwelcomed unwanted arrivals on scalp.  Grey hair problem appears when melanocytes present around the hair follicle diminish the amount of melanin it produces. Often grey hair is related to old age universally. In today's times no one wants to look old, staying young and feeling young is the in thing. Chemical dyes tend to make hair rough, dry and increases grey on over all scalp. After a period of time it is the biggest dampener of self-confidence. Here are some safe home remedies to be applied for turning greys to black hair.
Sage water therapy: sage has given proven results for turning grey into black and also restoring the original hair colour. Sage comes with zero side-effects. Black sage leaves are ideal for hair application. Ingredients required are Water and Sage leaves.
Procedure for making the concoction: boil sage leaves in water and allow it to cool at room temperature. After it cools down apply or spray the concoction on hair and let it dry for two hours. Later wash it with mild shampoo. Over a period of time with regular use, you can mark the visible changes.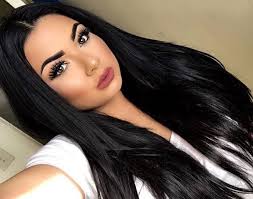 Lemon juice and coconut oil therapy: these two ingredients are easily found in all kitchens. It indeed holds the goodness of time with proven results. This mixture is required to be applied twice a week for excellent results.
How to make it: mix coconut oil with 3 teaspoon of lemon juice. Massage this in your scalp with circular relaxing motion. Comb your hair to remove all entangles. Leave it on for an hour. Wash it with mild shampoo or soap.
Curry leaves, coconut oil, fenugreek and Indian gooseberry: these four ingredients have very good natural properties to stop hair fall, stop greying and give bounce and lustre to your hair. Ayurveda holds great remedial properties of all of these for various ailments.
Quantity measurement: ½ litre of coconut oil= 100gms of fenugreek, 100gms Indian gooseberry and handful of curry leaves.
Preparation method: Boil curry leaves, fenugreek seeds and chopped Indian gooseberry in coconut oil. The oil turns black after approximately 30 minutes of boiling, switch off the burner. Allow it to cool down. Strain the oil in a glass container and store. Apply this once or twice a week. In four applications you will notice remarkable difference in hair fall and regular application provides good health and natural hair colour without any side effects.
Heena catechu remedy: we all know that heena a natural hair colour being used for centuries.
Ingredients and its measurements:
1 cup henna powder
1 tablespoon curd
1 tablespoon lemon juice
1 tablespoon catechu (Latin name: Acacia catechu)
1 tablespoon brahmi (Latin name: Bacopa monnieri; also known as Indian pennywort of waterhyssop)
1 tablespoon Indian gooseberry (Latin name: Phyllanthus emblica; also known as amla)
1 tablespoon dry mint powder
Vinegar
Coffee powder (quantity depending upon how dark colour you want)
Preparation method: As a thumb rule only steel, wood or plastic bowl can be used for this therapy. Mix coffee powder with heena according your colour choice. More the coffee powder darker tint will be of the colour. After this add lemon juice, vinegar, curd, catechu, brahmi, mint powder, Indian gooseberry into it. Allow the mixture to mingle amongst themselves for 2-3 hours. After this apply this to scalp by dividing hair into smaller portions. An even application will bring good colour and uniformity. Allow it to dry for 2-3 hours. Later rinse with water thoroughly.
Sesame seeds remedy: they are a rich source of vitamin-B. Dark sesame is better for covering grey.
Preperation method: Soak 3 tablespoons of sesame seeds in ½ glass of water over night. Next day grind these seeds and water to form a thick paste. Apply this mixture to your scalp and leave it on for an hour. Wash it with water thoroughly and later rinse with mild shampoo.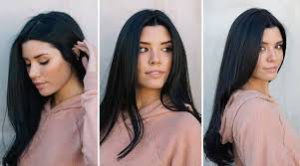 Mango Kernel and Indian Gooseberry Remedy:Ages old proven formula for getting those black tresses back. Take unrefined; organic mango kernel oil for regaining black hair and preventing hair loss.
Ingredients:
1 tablespoon powdered mango seed/stone
1 tablespoon mango kernel oil or mango butter
1 tablespoon powdered Indian gooseberry
Water or vinegar
Henna (optional)
Directions:
Mix the powdered mango seed, mango kernel oil or butter, and Indian gooseberry. Add heena powder and make the desired quantity.
Add the water/vinegar to make a thick paste.
Let the mixture sit for at least 12 hours.
Apply the mixture to your hair and let it dry for 2 hours.
Thoroughly rinse with water.
For best smooth results apply warm coconut oil and let it remain for a night.
Next day wash your hair with mild shampoo.