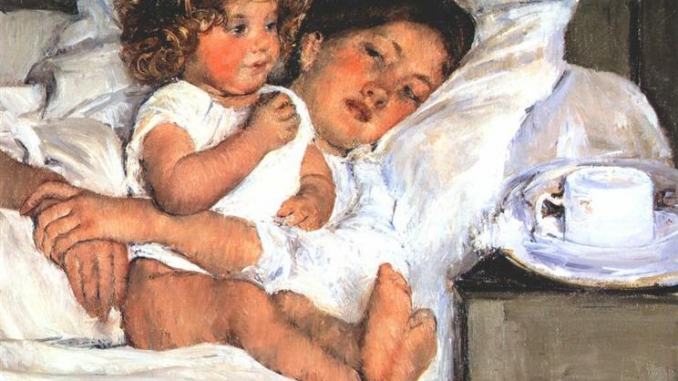 Disclaimer: There are affiliate links in this post. At no cost to you, I get commissions for purchases made through links in this post.
People underestimate the power a sprinkle of techniques and some splash of colors can have and how it could mold people totally and turn them over to new leaves. Art has motivated both the rabble as well as the bourgeoisie with an equal intensity which often spun their jaded lives into inspired ones.
Inspiration lifts people from mediocrity, dragging them out of the mainstream and into a world where everything is possible. The art industry is the world that lets in everyone to witness its grandeur and learn from it.
Many museums and galleries have been erected for the same purposes but nowadays, a more accessible mode has come up which is Visual Arts Encyclopedia and one of them is wiki art.
What is Art Encyclopedia?
We'll break down the world of Art Encyclopedia for those alien to this concept. Like a digital encyclopedia, this not only displays the artwork of the brilliant ancient artists to quirky upcoming artists but also, throws light on all art movements, genres, etc.
Instead of being organized alphabetically like a typical encyclopedia, this web gallery of art arranges artists or art movement according to the time they were initiated in. It's something that celebrates art in all its elements and forms, offering a stage to any and all artists who stain the canvas beautifully.
How Does This Become An Inspiration For People?
1. Online learning
For those who are looking forward to carving a career as artists can easily access art encyclopedias to learn about the theory of art before going on to actually practice it.
It's all about art education for those who are eager to learn about what moved marvelous artists who kick-started many art movements. This section becomes particularly imperative to learn the techniques of a painting like an impasto from Van Gogh and many other skills from different eras that could be applied in Modern Arts.
2. Watch, buy and learn
Art Encyclopaedias give you the privilege to access the visual arts of 3,000 artists who are a mixture of cultures, classes, and ideologies that could give you commendable insights into this humongous world. You can explore through various artists, both undermined as well as famous ones to learn how all canvases tell different stories compacted in them, bringing out the artist's individualities.
Witnessing even local artists on such a free worldwide platform moves you to do better to one day get on this webpage yourself. This whole experience of art education can push you to create more authentic and better artwork without worrying about getting a platform to showcase it.
Need a constant reminder of your dreams in your bedroom? This art encyclopedia got you covered as they reproduce oil paintings of all the legendary and revolutionary artists. This could help you to manifest your dream into reality by emblazoning your vision boards with paintings from all the eras to remind you of your goal, every day in the morning.
3. Smash the patriarchy
We cannot move forward as a country if we hold back half of our population. This art encyclopedia addresses the issue of gender imbalance and understands how the patriarchal set up can demotivate women from getting out there.
To promote women, which is almost half of the world's population; it is designed to bring to light significant women artists who revolutionized the world so that more and more female artists are rejuvenated to hone their skills. An important feminist artist, Mary Cassatt's, Breakfast In Bed is displayed here to glorify women artists. It's absolutely true that appreciation is the most effective motivator.
4. Digitalized and free of cost for convenience
Art should be made available to stir the soul so that it can awake one and all equally. Unlike physical art galleries and museums, the gates of such learning centers of art are always open without discrimination. The very fact that this digital platform is an equalizer of all classes, ages, religions, etc motivates people to move ahead with their artworks with a sense of belonging.
This feeling consequently brings the artist in a better mental space to explore the depths of their mind freely without any societal barrier. The convenience factor is surely a pusher as it can be accessed immediately for assistance in a moment of enlightenment which is very crucial for any and all artists.
The fact that this art encyclopedia covers all the art history leaves no room to not be motivated by this togetherness. Wikiart showcases the interpretation of "what is beauty" throughout the ages and urges new artists to create their own versions in their own time while also learning from history which is the best teacher.
Wikiart
Wikiart is a platform curated for art aficionados to revel in so that people from all over the world share their idea of art. It plans to document all the art history of the world from engraving on cave walls with tribal designs to Rembrandt's oil painting to digital art of all kinds.
Wikiart welcomingly celebrates art, including all the sections of society to join in this abode for artists. It arouses young artists to shine a light on them, systematizes appropriate women representation at with the male counterpart and is the biggest documentation of art as well as knowledge of art on the web, knitting a community for artists.